Fintech Summit
Middle East
A high-Level Gathering that Examines Fintech Banking & Payments Innovation.
Fintech Summit Middle East (
April 24, 2024, Manama, Bahrain
) will bring together
300+ professionals
from across the fintech, payments, banking, retail, ecommerce, tech firms, fintech startups and investors to discuss the latest innovations, challenges and the future direction of the industry.
Fintech Summit Middle East will offer a unique platform for startups, investors, and industry leaders to connect and capitalize on the growing Fintech market in Bahrain.
Fintech Summit Middle East will offer attendees a platform to participate in a series of panel discussions, fireside chats, networking opportunities and exchange ideas on emerging trends, regulatory frameworks, and future possibilities.
The event will feature discussions on a range of important industry topics, including 'Building the Economies of the Future, Digital Banks, Innovation Growth in SME Digital Payments and Payment Innovation, Future of banking Industry, Emerging Role of Embedded Finance, Open Banking and Building a Resilient and Sustainable Financial Sector in the Age of Disruption.
MEET OUR SPEAKERS
Keynote Speakers
Fintech Summit Middle East gathered the brightest minds in the Fintech world. Learn new skills and get insights from experts and practitioners from all around!
Conference Schedule
Below you'll find the schedule for Fintech Summit Middle East. We'll keep this page regularly updated with all new speakers and sessions, so be sure to keep checking in!
Wednesday, April 24, 2024
Networking & Registration
PANEL DISCUSSION: Reshaping Financial Services: What Does The Future of Banking Look Like?
Why is the banking landscape facing a period of such rapid transformation?
What are the key characteristics of banks and financial institutions?
Is there a sustainable future for the high street bank branch?
Is the decline of cash and increasing reliance on digital approaches a threat or opportunity for banks?
How can banks with a long tradition embrace a modern future?
Keynote address 'Building the winning digital bank"
Keynote address "Payments in Middle East: leading the innovation charge"
Panel discussion Succeeding in the new payments ecosystem
From instant payments to QR codes: how is the payments ecosystem evolving?
Cashless, cardless or something else: what effect will digitisation have on payments?
Wallets, BigTech, super apps: keeping an eye on the competition
From real-time payments to real-time fraud: what strategies are in place to prevent abuse?
"The Innovation Growth in SME Digital Payments and Payment Innovation
Keynote Presentation: Supply Chain Finance: The role of Fintechs for SME's.
Unlocking customer engagement: Leveraging user behavioural analytics for your digital product
Keynote address "Blockchain in cross-border payments: a new frontier"
PANEL DISCUSSION: The Digital Revolution Is All About Building Banking Technology
Exploring some of latest industry trends, with discussion questions including:
How important is the implementation of new tech as the banking industry develops?
What role do you see fintech companies playing in the future of the banking industry, and how do you think traditional banks will need to adapt to stay competitive?
What do you think will be the biggest challenges facing banks as they adapt to the future of banking technology, and how can they overcome them?
BaaS, marketplaces and beyond: business models for the open ecosystem
Bringing open banking to the Middle East: where are the greatest opportunities?
Photo Shouting and reception
Peacock Awards Gala-Dinner Ceremony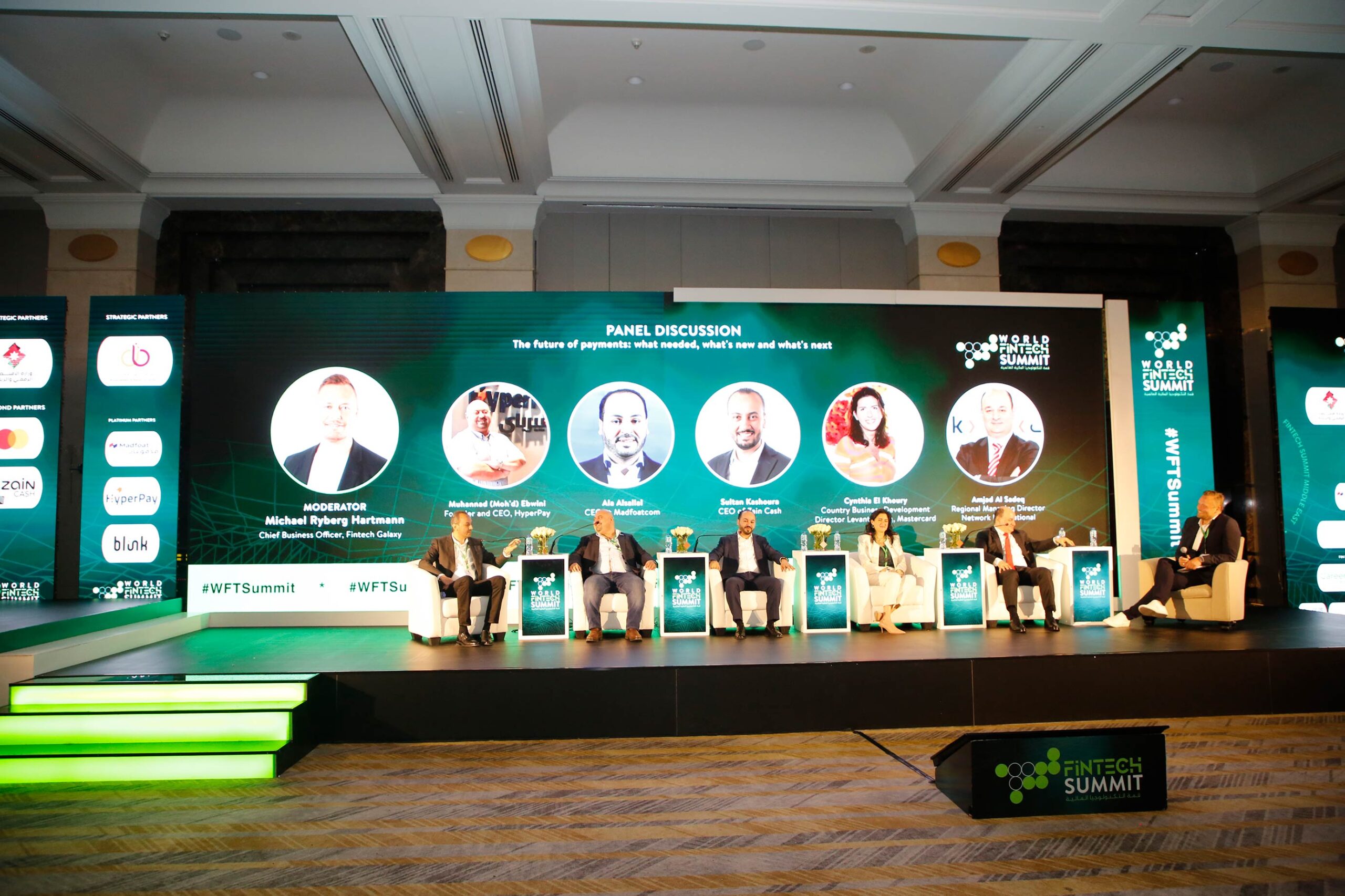 Who Should Attend?
Finance Professionals: From banking executives to financial institution leaders, to fintech and financial experts.
Entrepreneurs: Entrepreneurs looking for opportunities to develop their fintech ideas and investment.
Tech Firms: Working on fintech applications and solutions.
Data Analysts and Security: Those interested in financial data analysis and cybersecurity.
Policy Makers and Decision Makers: Government officials and economic policymakers seeking to understand the impact of fintech on the economy.
Why Should attend
Explore Digital Transformation: Gain insights into how fintech is evolving and how it can improve and streamline financial services.
Expand Your Network: Connect with industry leaders and innovators in the fintech sector, fostering partnerships, idea exchange, and opportunities to propel your fintech endeavors forward.
Learn Best Practices: Benefit from successful experiences and best practices through knowledge-sharing sessions.
Investment Guidance: Discover investment opportunities & partnerships in the fintech space.
Engage with Emerging Markets: Understand the challenges and opportunities in developing financial markets in the region.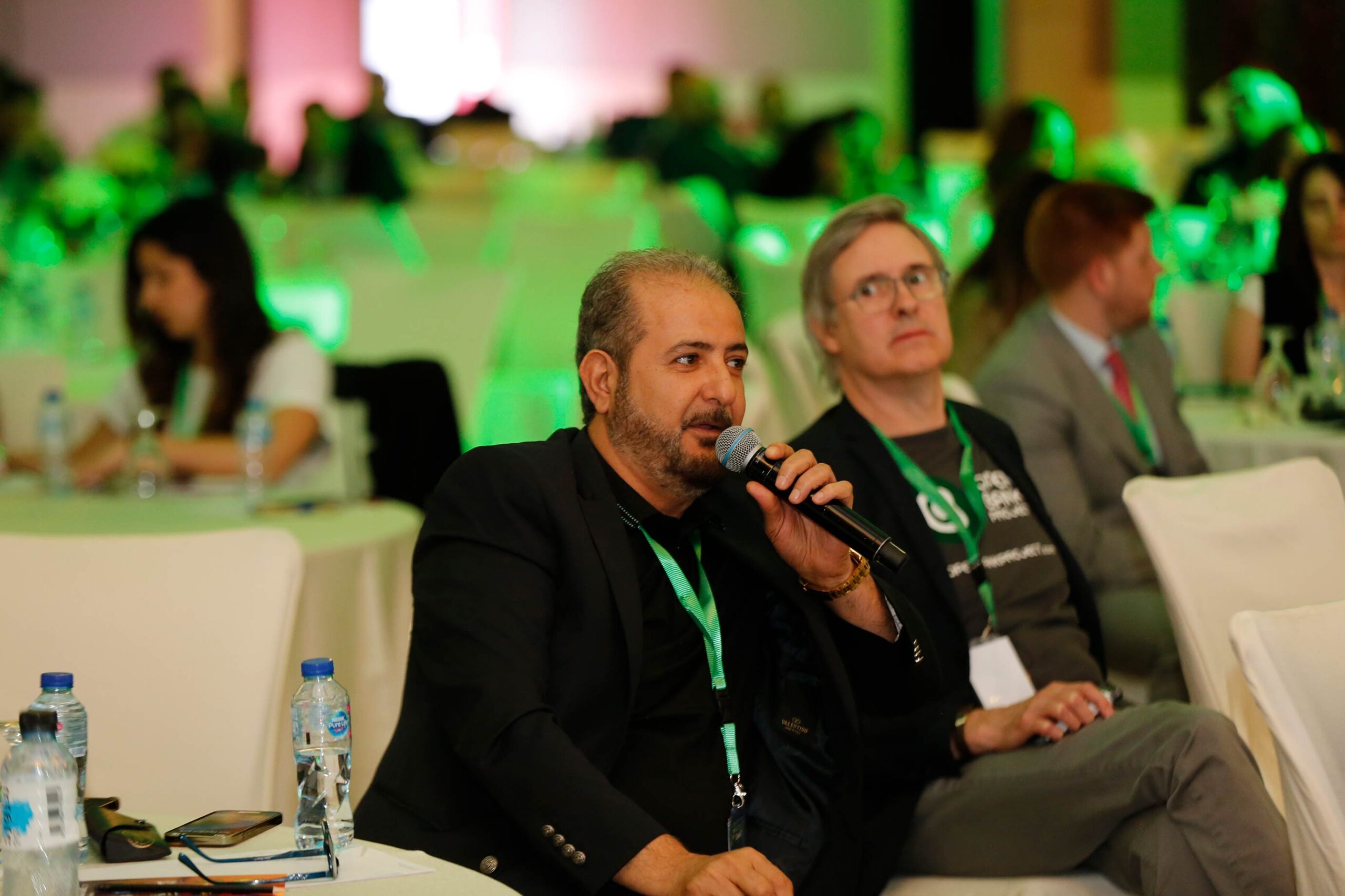 JOIN THE EVENT
Conference Tickets
The Fintech Summit Middle East has a variety of ticket types. Find out the best option for you and your team!
Early Bird Ticket
$
450
Includes access to a full day of talks with lovely lunch and plenty of coffee
Book Now
Regular Seating

Yes

Entrance all Sessions

Yes

2 x Coffee Breaks

Yes

Lunch

Yes
Group of 5 Tickets
$
2250
Includes access to a full day of talks with a lovely lunch and plenty of coffee
Book Now
Regular Seating

Yes

Breakout Sessions

Yes

2 x Coffee Breaks

Yes

Lunch

Yes
EVENT SPONSORS
Our Sponsors & Partners
We wouldn't be able to host our conference without help from these amazing companies. A huge thanks to all our sponsors and partners!