Fintech Summit
Middle East
Where
ST Regis Hotel, Amman
Catalyzing Innovation: Transforming Banking, Payments, E-commerce & Retail in the Middle East

قمة التكنولوجيا المالية في (26 يناير 2024 ، عمان، الاردن) والتي تجمع 300+ محترف من قطاع التكنولوجيا المالية، وانظمة المدفوعات، والخدمات المالية والمصرفية، وتجارة التجزئة، والتجارة الإلكترونية، وشركات التكنولوجيا، والشركات الناشئة والمستثمرين لمناقشة أحدث الابتكارات والتحديات والاتجاه المستقبلي لهذه الصناعة.
تعد قمة التكنولوجيا المالية منصة فريدة للحضور والشركات الناشئة والمستثمرين وقادة الصناعة للتواصل والاستفادة من سوق التكنولوجيا المالية المتنامي في المنطقة والمشاركة في سلسلة من حلقات النقاش والعروض التقديمية و فرص التواصل وتبادل الأفكار حول الاتجاهات الناشئة والأطر التنظيمية والإمكانيات المستقبلية.
وسيتضمن الحدث مناقشات حول مجموعة من الموضوعات المهمة في الصناعة ، بما في ذلك "بناء اقتصادات المستقبل ، واستكشاف كيف تعمل التكنولوجيا على إعادة تشكيل القطاع المالي و المصرفي، من الخدمات المصرفية الرقمية إلى الحلول القائمة على بلوك شين، وابتكار انظمة الدفع: مناقشة تطور أنظمة الدفع ، بما في ذلك المدفوعات عبر الهاتف المحمول ، والمعاملات غير التلامسية ، ثورة التجارة الإلكترونية: الخوض في مشهد التجارة الإلكترونية ، تغطي موضوعات مثل التسوق عبر الإنترنت ، وتحسين سلسلة التوريد ، وتحسين تجربة العملاء ، وبناء قطاع مالي مرن ومستدام في عصر الرقمنة.
Fintech Summit Middle East (
June 26, 2024, ST. Regis Hotel Amman
) will bring together
350+ professionals
from across the fintech, payments, banking, retail, ecommerce, tech firms, fintech startups and investors to discuss the latest innovations, challenges and the future direction of the industry.
Fintech Summit Middle East will offer a unique platform for attendees, startups, investors, and industry leaders to participate in a series of panel discussions, fireside chats, networking opportunities and exchange ideas on emerging trends, regulatory frameworks, future possibilities and capitalize on the growing Fintech market in region.
The event will feature discussions on a range of important industry topics, including 'Building the Economies of the Future, Explore how technology is reshaping the banking sector, from digital banking services to blockchain-based solutions, Payment Innovation: Discuss the evolution of payment systems, including mobile payments, & contactless transactions, E-commerce Revolution: Delve into the vibrant e-commerce landscape, covering topics like online marketplaces, supply chain optimization, & customer experience enhancement and Building a Resilient & Sustainable Financial Sector in the Age of Disruption.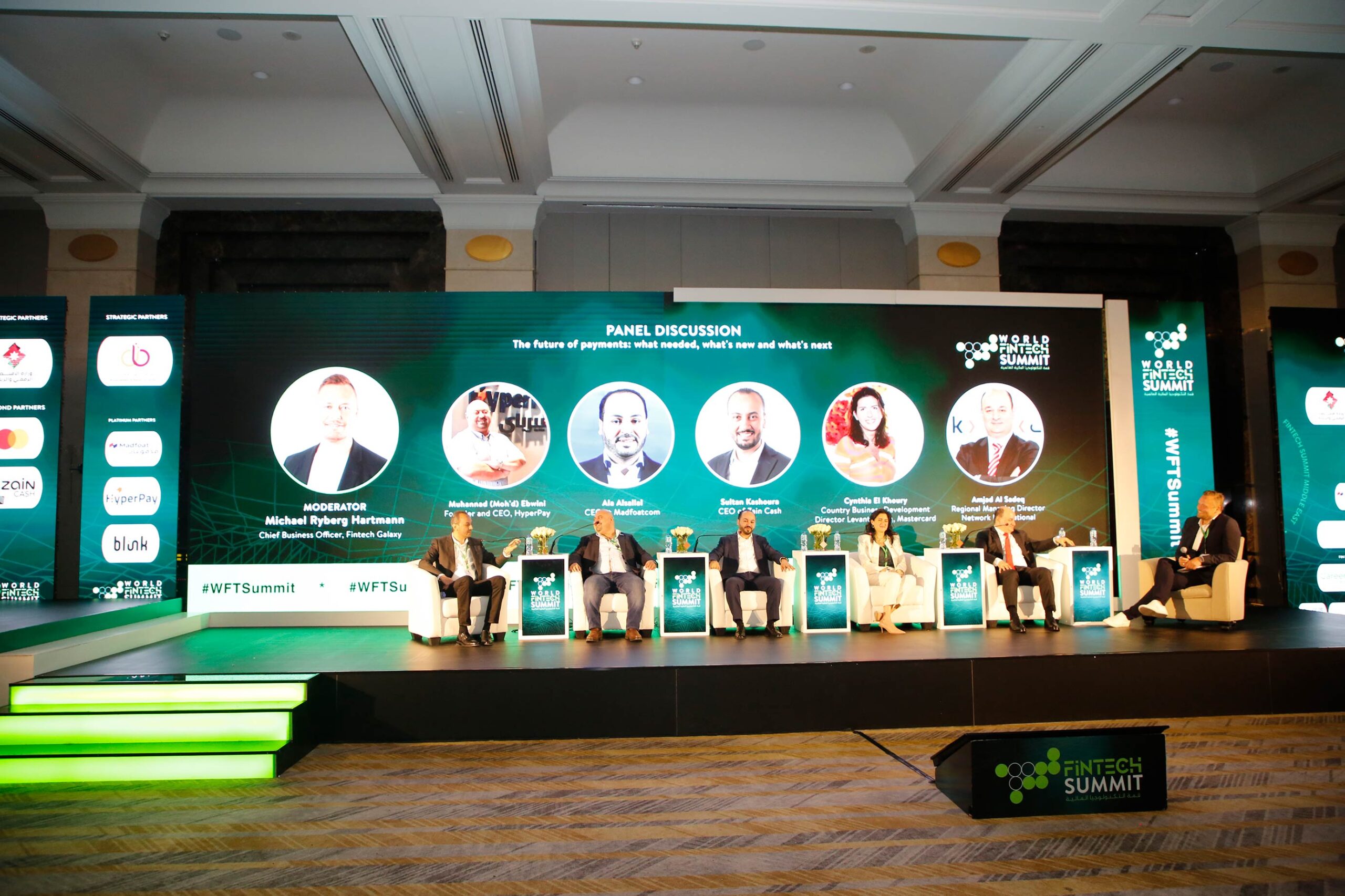 Who will be there?
Fintech Summit Middle East
is your gateway to understanding and shaping the future of these pivotal sectors in the Middle East. Join us in driving innovation and transformation in banking, payments, e-commerce & retail.
Finance Professionals: From banking executives to financial institution leaders, to fintech and financial experts.
Business Leaders: Executives, entrepreneurs, and decision-makers in banking, payments, government, e-commerce, and retail sectors.
Investors: Venture capitalists, angel investors, and private equity firms seeking promising opportunities in the Middle East tech landscape.
Policy Makers and Regulators: Government officials and economic policymakers involved in financial technology and digital transformation initiatives to discuss the impact of fintech on the economy.
Entrepreneurs: Entrepreneurs looking for opportunities to develop their fintech ideas and investment.
Data Analysts and Security: Those interested in financial data analysis and cybersecurity.
Tech Firms: Working on fintech applications and solutions.
Why Attend
Industry Insights: Gain a deep understanding of the latest trends, innovations, and challenges in banking, payments, government tech, e-commerce & retail.
Networking Opportunities: Connect with industry leaders, startups, investors & experts, fostering partnerships, idea exchange, and opportunities to propel your fintech endeavors forward.
Investment Prospects: Explore investment opportunities in the dynamic tech sectors shaping the Middle East's future.
Innovation Showcase: Discover cutting-edge technologies & solutions that can revolutionize your business.
Practical Knowledge: Acquire actionable insights and best practices to implement in your organization, driving growth and innovation.
Engage with Emerging Markets: Understand the challenges and opportunities in developing financial markets in the region.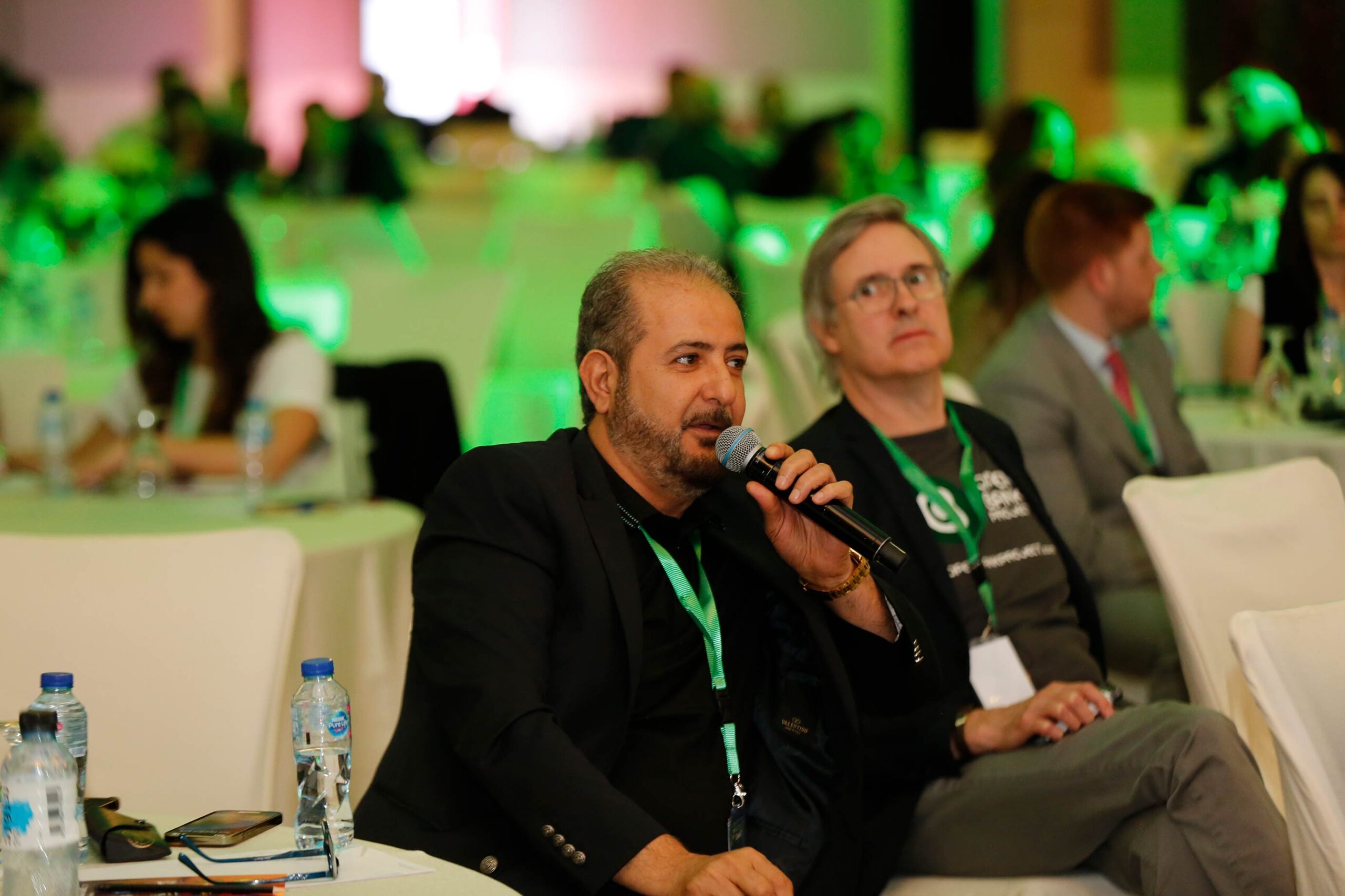 MEET OUR SPEAKERS
Keynote Speakers
Fintech Summit Middle East gathered the brightest minds in the Fintech world. Learn new skills and get insights from experts and practitioners from all around!
Conference Schedule
Below you'll find the schedule for Fintech Summit Middle East. We'll keep this page regularly updated with all new speakers and sessions, so be sure to keep checking in!
Networking & Registration
PANEL DISCUSSION: "Tech-Driven Transformation: The Future of Banking and Payments in the Middle East"
Kickstart the summit with an inspiring panelists, setting the stage for discussions on how technology is reshaping the banking and payments landscape in the Middle East.
Why is the banking landscape facing a period of such rapid transformation?
What are the key characteristics of banks and financial institutions?
Is there a sustainable future for the high street bank branch?
Is the decline of cash and increasing reliance on digital approaches a threat or opportunity for banks?
How can banks with a long tradition embrace a modern future?
Fireside Chat: "Digital Innovation in Banking: Trends and Strategies"
Dive deep into the digital transformation of banking, discussing innovations like digital banking, AI-powered financial services, and blockchain applications.
Keynote address 'Mobile Commerce: Examine the growing influence of mobile devices in retail, including mobile payment options and mobile shopping apps.
Panel discussion Succeeding in the new payments ecosystem
From instant payments to QR codes: how is the payments ecosystem evolving?
Cashless, cardless or something else: what effect will digitisation have on payments?
Wallets, BigTech, super apps: keeping an eye on the competition
From real-time payments to real-time fraud: what strategies are in place to prevent abuse?
"The Innovation Growth in SME Digital Payments and Payment Innovation
The Future of Payments: Central Bank Digital Currencies (CBDCs) and Beyond:
Explore the emergence of CBDCs and their potential impact on the payments ecosystem, cross-border transactions, and monetary policy.
Unlocking customer engagement: Leveraging user behavioural analytics for your digital product
Keynote address "Blockchain in cross-border payments: a new frontier"
PANEL DISCUSSION: Tech Startups Showcase: "Innovations from the Ground Up: Tech Startups in the Middle East"
Discover groundbreaking tech startups from the Middle East, showcasing their innovative solutions and disruption potential.
BaaS, marketplaces and beyond: business models for the open ecosystem
Bringing open banking to the Middle East: where are the greatest opportunities?
Securing Financial Information
As the financial sector increasingly relies on digital data, ensuring the security of financial information becomes paramount. This topic explores the latest trends in cybersecurity, data protection, and regulatory compliance in fintech.
E-commerce Revolution: "E-commerce Trends: Enhancing Customer Experiences and Supply Chain Efficiency"
Delve into the e-commerce landscape, covering topics like online marketplaces, personalization, supply chain optimization, and customer-centric strategies. Explore the latest advancements in e-commerce technology, including platforms, checkout solutions, and user experience improvements.
Photo Shouting and reception
Peacock Awards Gala-Dinner Ceremony
JOIN THE EVENT
Conference Tickets
The Fintech Summit Middle East has a variety of ticket types. Find out the best option for you and your team!
Early Bird Ticket
$
200
Includes access to a full day of talks with lovely lunch and plenty of coffee
Book Now
Regular Seating

Yes

Entrance all Sessions

Yes

2 x Coffee Breaks

Yes

Lunch

Yes
Group of 5 Tickets
$
875
Includes access to a full day of talks with a lovely lunch and plenty of coffee
Book Now
Regular Seating

Yes

Breakout Sessions

Yes

2 x Coffee Breaks

Yes

Lunch

Yes
EVENT SPONSORS
Our Sponsors & Partners
We wouldn't be able to host our conference without help from these amazing companies. A huge thanks to all our sponsors and partners!