A high-Level Gathering that Examines Fintech & Digital Banking & Payments Innovation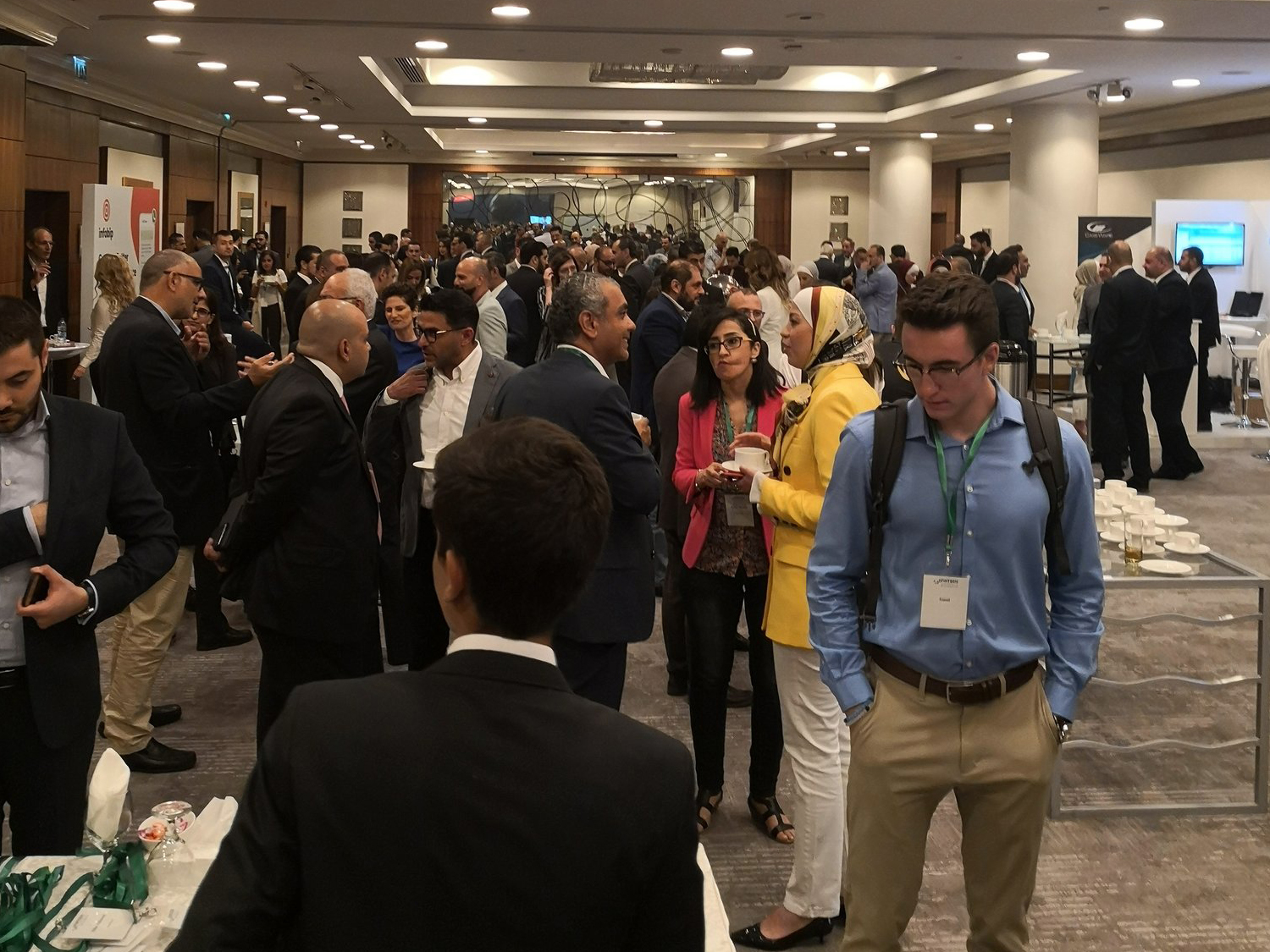 FINTECH SUMMIT MIDDLE EAST
Hosted in an intimate setting that's ideal for networking at ST. Regis Hotel Amman on 01 June 2023, FINTECH SUMMIT MIDDLE EAST will be bring together attendance of over 1000 fintech professionals, and speakers who're shaping the current and future of payments and digital banking & financial products & services.
Prepare to experience quality, one-to-one networking, sessions dedicated to important industry topics including "Digital-Only" Banking, Payment innovations, Platform as a Service (PaaS), Buy-Now-Pay Later (BNPL)  & AI Technologies.
Since 2015, Fintech Summit Middle East has been recognized as the most influential event in Fintech, digital payments and banking innovation. Hear from the most sought-after thought leaders and experience a wide range of keynotes, exclusive panels, demos, and networking opportunities.
The 2023 theme is "FINTECH: EMPOWERING A GLOBAL DIGITAL ECONOMY"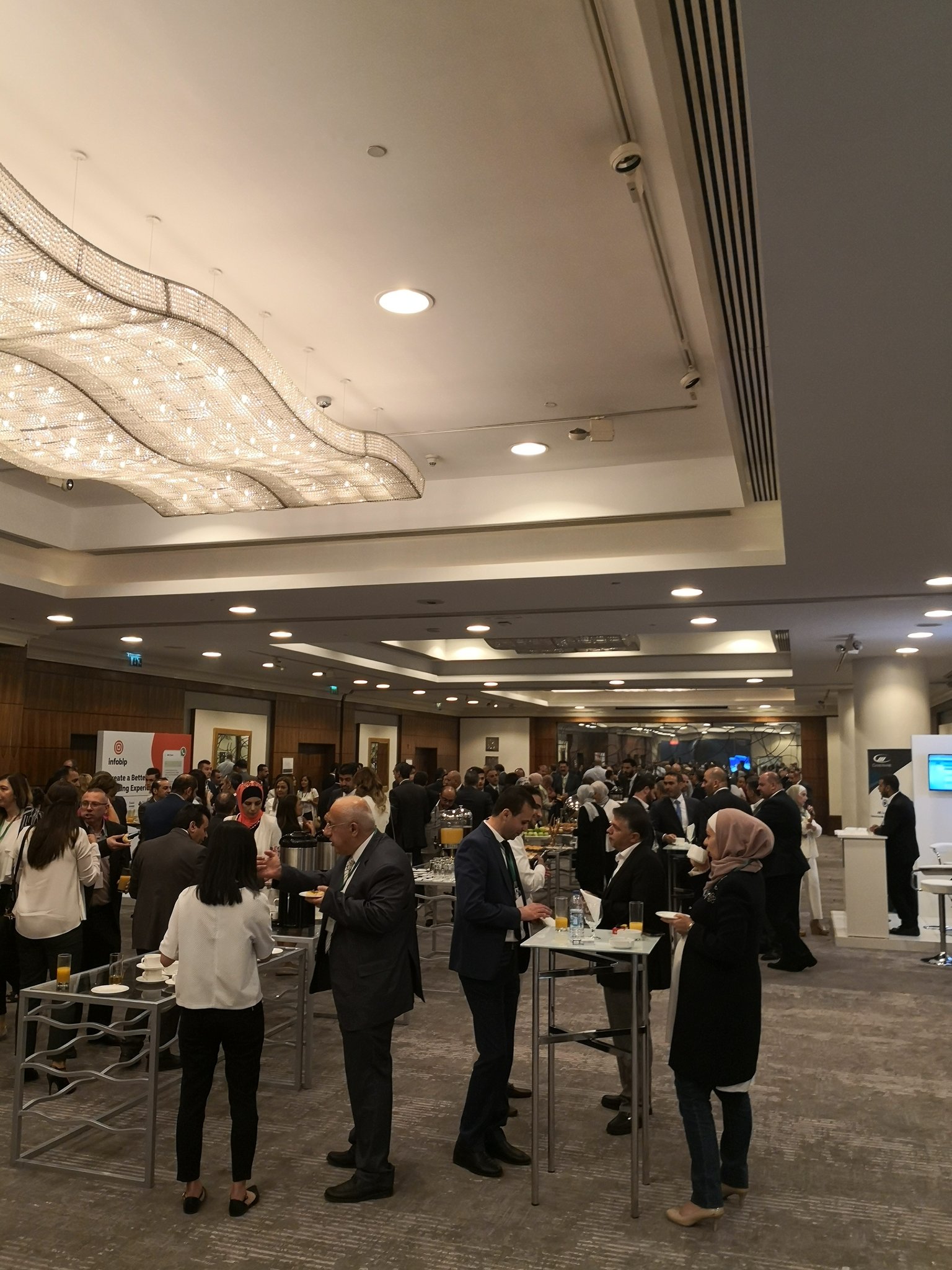 What's new for 2022
The Rise of "Digital-Only" Banking, and How It Will Affect Your Business
Fintech's & Bank's Competing Through Collaborations & Partnerships
The Coming Trend of Platform as a Service (PaaS
Digital Financial support: Buy-Now-Pay Later (BNPL), Insurtech and crowdfunding
AI Bank - Future of banking Industry
Payment Innovations
Emerging Role of Open Banking and API's
Innovation Growth In SME Digital Payments
Biometric Technologies
Regtech and Compliance
Open Banking
Why should you attend?
World Fintech Summit is the most influential gathering for the Payments, Banking, Fintech and Financial Services ecosystem. Whether you're a fintech or financial institution, it's time to step up. See cutting-edge fintech demos, hear expert advice, and connect with people who can help you take it to the new heights. Meet 500+ professionals, hear 20+ expert speakers and see 15+ insightful demos of new tech.
MEET OUR SPEAKERS
Keynote Speakers
Fintech Summit Middle East gathered the brightest minds in the financial technology world. Learn new skills and get insights from experts and practitioners from all around!
Conference Schedule
Below you'll find the schedule for Fintech Summit Middle East. We'll keep this page regularly updated with all new speakers and sessions, so be sure to keep checking in!
NETWORKING & REGISTRATION
WELCOME & OPENING REMARKS
Ayman Irshaid, Founder & CEO, Moments Innovation
Mr. Ghassan Abu-Shihab
The Executive Director, Oversight & Supervision on the National Payment Systems, Central Bank Of Jordan
HEADLINE SESSION: A GLIMPSE INTO THE FUTURE – TOP THREE TRENDS IN FINTECH AND BANKING
In this future-facing session we will share a unique glimpse into the future, making sense of the trends that are shaping our industry.
Join us to learn more about Fintech and the modern way to migrate to a digital-era banking technology stack.
Sonia Wedrychowicz, Partner, McKinsey & Company
KEYNOTE ADDRESS: CENTRAL BANK DIGITAL CURRENCIES (CBDCs) AND THE FUTURE OF MONEY
What Do You Really Need To Know?
One of the key differences between the financial services industry is how we achieve trust and gain access to financial services and opportunities. Central Bank Digital Currencies (CBDCs) are potentially one of the most significant innovations in the evolution of money. In this session, we explore different aspects of CBDCs and their impact on the future of money and on financial institutions, such as banks.
Paul Kayrouz, Head of Fintech, Blockchain & Emerging Technologies PwC Middle East
DIGITAL BANKING: INSIGHTS AND PERSPECTIVE
What do banks need to do to adapt and thrive in this customer-centric age of financial services?
Ahmed Khidhir, Business Development Manager, Digital Banking Solutions – Temenos
AI IN ACTION – HOW SMART PLAYERS ARE HARNESSING AI TO SOLVE REAL PAIN POINTS FOR THEIR CUSTOMERS & THEIR BUSINESS
Dr. Rami Shaheen, Tech influencer |Ai and emerging technologies maturity assessor
HOW PAYMENT
S TRANSFORMING CONSUMER TRANSACTIONS
Digital payment trends are taking the industry by storm, experiencing explosive growth over the past year. Buy now pay later, peer-to-peer and e-commerce transactions are picking up steam, and mounting chip supply challenges are having far-reaching consequences. Join us as we dive into new advancements in payments and learn how digital payments is transforming consumer transactions.
Alaeddin El majed, Chief Payments and Partnerships officer, HyperPay
DRIVING THE FUTURE OF BANKING THROUGH OPEN BANKING & EMBEDDED FINANCE
Banking nowadays is pervasive, it becomes automated and omnichannel. Open banking and Embedded finance is the beginning of a system where the banking is simply an inherent part of any transaction, and not a belabored afterthought. And with open banking empowering consumers to own their data, the combination with embedded finance could lead to incredible opportunities in every type of financial transaction.
George Panou is the Head of the Innovation Centre at Eurobank
PANEL DISCUSSION: Fintech Support Services
The role of crowdfunding in achieving Financial Inclusion
 In the era of digital transformation, green transition, and innovation, entrepreneurs, creators, and others need new means of funding that can support the socio-economic dynamic toward an inclusive and sustainable economy. Crowdfunding is a promising FinTech service that involves by passing traditional financial intermediaries to gather people of shortage of liquidity to people of a surplus of liquidity. This method supports excluded and undeserved groups and promotes financial inclusion.
Moderator:

Mohammad Al Khudari , CEO of Green Circle
Panelists:

Dr. Amira Kaddour, Executive Board Member of the African Women in FinTech and Payment
Ashraf AlQudah, Co-Founder iOWN Token
Zaid Y. AlJazi – Co-Founder and CEO – Quiq Claim
Dennis Ardis, Chief Executive Officer of Liwwa's
A BREAKDOWN ON STARTUP DRIVEN INNOVATION IN FINTECH
The FinTech industry is currently experiencing a massive hype. The startups working in the sector develop disruptive technologies that challenge existing financial institutions on one hand but bring an immense opportunity for innovation on the other hand. Many leading financial organizations partner with startups to co-develop and gain competitive advantage. The innovation areas outlined in this breakdown are just a few of the key digital drivers we identified, others include alternative lending, payment, and personal finance.
Petar Chavdarov, Senior Investment Officer, Finance in Motion
PANEL DISCUSSION: PLAYING THE TECH LONG GAME
Do partners, from technology to advisory, fit within the ecosystem?
Financial services technology is ever evolving so how will complex traditional players build a roadmap for success?  Join this team of senior leaders as they look at the tech journey that banks will find themselves on in the next decade.
Moderator:
Nidal Bitar, Chief Executive Officer, int@j
Panelists:
Nidal Khalifeh, Chief Innovation Officer, Jordan Ahli Bank
Ra'ed Hajarat, Jordan Country Leader & Regional Technology Director, Oracle
Moayad Ghannam, Business Innovation and Analytics Specialist, JoPACC
"Creative Practice of AI within the Banking Industry – Challenges & Barriers."
Jamal Dweik, Director of Digital Transformation, Pio-Tech
BLOCKCHAIN ECONOMY
What Do You want to Know About Blockchain!?How does Blockchain effectively change money? What is an NFT? How does the Blockchain Economy impact our financial world and investment decision? How & why to invest in NFT & Metaverses?
Suha Askary, Blockchain Economy/Fintech/Leadership
Michael Gord, Co-Founder & CEO @ GDA Capital
THE ROLE OF THE MOBILE IN ENHANCING FINANCIAL INCLUSION AND ENABLING FINTECH INNOVATION.
Jawad Abbassi – Head of MENA, GSMA
WHY YOU CAN NO LONGER AFFORD TO IGNORE REGTECH
RegTech – Where do we go from here?
So much have changed in the past 24 months, regulations have not gone away but new ways of working have shifted some of the focus of risk and compliance functions at financial institutions. How is the new technology used to manage the new normal and how are RegTech companies evolving to meet these new demands?
Leigh-Anne Moore, Regulatory & Compliance Consultant, UK
Gender Dimension in FinTech:
 Considering the gender dimension in FinTech services and technology is a crucial pillar toward financial inclusion evolution. While women as a founder, investor and experts are making the difference in the FinTech ecosystem, their presence is very limited (30% in FinTech industry and less than 5% as CEO). The analysis must cover the hole FinTech value chain from STEM field specificity to women's as users. Tailoring FinTech services and empowering women to effectively contribute is an important challenge for FinTech industry actors.
Dr. Amira Kaddour, Executive Board Member of the African Women in FinTech and Payment.
PEACOCK AWARDS CEREMONY: ANNUAL FINTECH AND BANKING AWARDS
The Peacock Award for financial products and services honor the best products, hottest innovation and most trusted financial brands
JOIN THE EVENT
Conference Tickets
The Fintech Summit Middle East has a variety of ticket types. Find out the best option for you and your team!
Our Sponsors & Partners
Thanks for those amazing partners who have support us to host this conference!